Brian's favorite reading list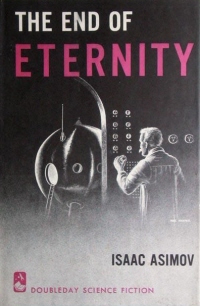 Classic Asimov. And time travel - at its absolute best!

This short novel is a bit tough to read because it is SO deep... but if you push through to the end you WILL NOT BE SORRY. It has probably the best - and happiest - surprise ending for a novel that I've ever read.

Apparently a movie is in the works... and if someone really does make this into a high-budget movie, I would just die. This is the script that James Cameron should have waited for. By comparison, the plot makes Avatar look like a first-grader's daydream.

Plot synopsis: Harlan, a powerful Eternal, expertly manipulates Earth's timeline for a living. Technicians like Harlan make the smallest possible Reality Changes that lead to the best possible consequences for human society - over staggering time spans of millions of years. But what happens when Harlan falls head over heels in love with a non-Eternal, a woman destined to disappear in Harlan's next timeline update? Things spiral out of control as the master manipulator becomes the masterly manipulated!!


---
Antares Dawn (Michael McCollum)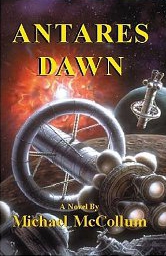 Mighty space battles. Mystery. Diving headfirst into the unknown when you should probably be hiding under the bed. A touch of romance. This book has it all.

Probably few people have ever heard of this novel. But for me, it really works. I love the foldpoint-oriented universe, with all the strategic consequences (and tragic blunders) that it leads to.

The novel also gets much of the space science right, though as with any novel, one can quibble with a few things. Starships seem ugly and real - they are constrained by real physics - this isn't Star Trek.

Plot synopsis: The Alta star system has been cut off from the rest of humanity for centuries after their only fold-point mysteriously collpsed. But they have kept a space cruiser, liner, and a few other small transports running - a meager remnant of a space fleet. One day, a mighty battleship enters their star system - a battered, human-built colossus stripped of all life down to microbes. The fold-point has re-opened! But what will the "Altan Navy" find on the other side, if they dare to venture forth?


---
On Basilisk Station (David Weber)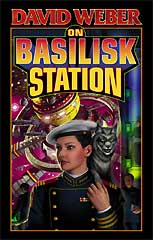 The first novel of the Honor Harrington series introduces us to a rich universe with compelling characters, social intrigue, and those blasted Peeps (the fascist People's Republic of Haven). And space battles... lots of space battles.

The Honor series contains about a dozen novels now, but this one started it all. The later novels are hard to "jump" right into... you really need to read this one first. Among its many high points is its choice of name for a planet where some of the action takes place: Medusa. :)

Plot synopsis: Recent graduate Honor Harrington receives her first ship to command, a light cruiser named Fearless. Light cruisers are pretty much the bottom of the barrel in the Royal Manticoran Navy, but Honor's ship is a little different - its unique mix of light armament maximizes its potential for sneak attacks. After this new "secret weapon" strategy fails to earn the support of the higher-ups, the Navy sweeps Honor and her ship under the rug. They are assigned to Basilisk, a resource-poor star system with only one saving grace - it controls a jumppoint into a main Manticoran star system. The location of Basilisk also makes the relatively undefended system a prime target for the fascist, war-mongering Peeps. Oh, and did I mention space battles?


---